Shapeshifters used to live in peace, hidden away from the humans. Then they started their own groups, all defined by different things. That's when the war broke out. It stayed concealed from the humans for over hundreds of years. Until the simple and idiotic race finally pieced it all together. They found out about them and the war suddenly became 3 sided. But to one little girl, none of this was real. She never knew of the world outside of her home. She was locked inside her bedroom most days, but there are some where her father would just leave her door open. A shifter by nature, she has just turned 18 and now can choose any animal she likes, but once shes chosen she can never change it. She told her father she wanted to think long and hard on it, so he allowed her to use the internet to research this animal. She was not impressed with what she read and begged her father to take her to observe them, but he refused to ever let her leave. Then, one day her father, and everyone in her house died. There was an expolsion and one of the enemy shifter families appeared beyond the veil of smoke. This girl did not know the world, but the world also did not know her. So when this boy found her, he knew not of her last name, nor did it matter to him. He nearly left her, thinking her dead, when she began coughing and sputtering words he could not hear. He decided to take her home with him, he and his family searching her, looking for a shifter feeling, but couldn't find it. When she wakes she is terrified, not knowing anything of the people around her. She tells them she only knows her first name, to protect herself. Only later does it come who she really is, and it may just tear him apart. After a year she still has not chosen her animal, and now she needs it most. So she is digging deeper inside herself, and in the world, for the thing she needs most. But she does not realize that what she needs most, is knowledge of her world.
Name: Alicia Mae Katz
Age: 19
Animal: undecided
Family: Katz and Ferguson (Mother's family included)
Bio: more to come
Pic:
Person: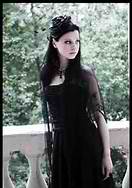 Animal: will be posted once chosen



Posts

: 721


Join date

: 2014-03-18



This Roleplay Will Be Paused Soon If There is No Activity By 9:00pm EST on June 7, 2014
As Stated In Rule 11 All Inactive Roleplays Will Be Paused After 2 Weeks of Inactivity, Closed After 4 Weeks.
Night Owl Cafe Rules wrote: 11. Inactive roleplays will be paused after 2 weeks of inactivity, closed after 4 weeks. If for some reason there are extenuating circumstances preventing you from posting, or if you would like to pause something, please get a hold of one of our staff members for help in this area.

Please Contact Staff For Further Inquiry 
Admin




Posts

: 339


Join date

: 2014-02-04


Age

: 28


Location

: North Bay, Ontario





Similar topics
---
Permissions in this forum:
You
cannot
reply to topics in this forum