Welcome to 
RAIN
, a Dark Fantasy Roleplay
I am Endrak, your friendly newbie GM. I enjoy stories with a darker tone, so I started this in the mature section so that we could unleash the full terror of our imaginations upon our latest fictional avatars.
I have very limited rules, but there are a few things:
GROUND RULES:
1. Don't hate on other people. If you have a problem, PM me.
2. Don't double post unless your second post is noted as OOC, in white font at size 24. I try to avoid parentheses because I sometimes use them in character.
3. Don't God-Mode your character. You'll be asked to make a new one when something comes out of the rain and takes your God-Mode character away. That, for reasons to be discovered later, will not end well for you.
THINGS OF NOTE:
The world of Cazaris is large and filled with mysterious things. In order to create an RP with an epic scope, everyone is allowed to have, within reason, follower characters in addition to their main character. The following conditions apply:
1. Your followers must not be more powerful or more important than your main character. You don't need to create a character sheet for your followers.
2. You cannot post individually for your followers. Instead, separate changing narrations with underscores ( _ ), asterisks ( * ) or paragraph spacing.
3. Your followers can and will die. This is a dark fantasy roleplay, with emphasis on dark. People are going to die. You can kill them yourself or they can die at my (read: a monster's) hand. If another player kills one of your followers just to be mean, I will intervene on your behalf. Your main character is considered "death-proof" unless you desire to quit the Roleplay or make a new one, in which case I will invent a particularly gruesome death scene tailored to your liking.
4. You clearly mark your followers' dialogues with unique font colors. "Throwaway" followers' (ex. Peasant #5) font colors can be re-used when they are not present in a scene.
As a GM, I control the monsters during battle scenes. When I do this, I will precede the monster's actions with this marker:
MONSTER ACTION
Since the goal is to have fun, I'm going to be nice and not actively try to kill you (unless I think you can handle it). Unless there's a huge battle going on, players are free to choose for themselves when and where they encounter any wandering monsters.
Monsters described below.
BACKSTORY:
It always rains in Cazaris.
For hundreds of years, no sunlight has touched this land that hasn't been filtered through a gray curtain. Travel has become extremely dangerous, and formerly great kingdoms have broken into warring city-states. The deserts have turned to mud, and the weaker humans long ago sickened and died. More and more, the varied races huddle together in human cities. The elves have abandoned their forests, and the subterranean dwarven cities are now flooded death-traps where the brave or foolhardy venture in search of treasure.
Now, something is wrong. Rumors abound of something in the rain. A shadow in the storm. Entire villages disappearing from the face of the earth.
It is in times such as these--times of great need--that heroes arise...
Notes of Cazaris:
The technology level of Cazaris is roughly equivalent to Western Europe in the 15th century. Guns exist, but are rarely used in combat due to weather restrictions (wet powder). Instead, they are prized as assassination and terror weapons. Plate and splint armor are the most common for soldiers, while most people wear leather. Metal armor must be carefully maintained, lest it rust.
Everything in Cazaris is brightly colored by necessity. Villages are often rigged with a system of tarps, gutters, and drainage channels in order to keep the road dry. Walled cities often have awnings covering the sides of the street.
Races:
Humans:
The humans who have survived the rains and wars are strong and hardy. They live in the city-states on the East side of the Hornpeak Mountains. Their societies are very close-knit and clannish. The welfare of the clan is a greater priority than one's own life. Despite this, several human cities have allowed elves and dwarves to live freely within their walls.
Elves:
Without their forest magic, elves are no longer immortal. Most elves actually live shorter lives than humans. However, their magical potential remains high. Young elves grow up not knowing the wonder of their ancestral homes, and their racial heritage is only kept alive through stories and what few records were salvaged.
Recently, a traveling Elvish healer named Maeldis has distinguished herself with her good deeds. She will heal anyone in need, regardless of race.
Xash:
A sub-race of elves that have adapted to the rains. Their ears are longer, downturned, and furry. Both males and females have a thick head of hair and a thin mane that wraps their chin and neck and trails down their spine, tapering at the small of their back. The Xash are splintered into warring tribes, and usually remain in the West, beyond the mountains. When they cross into human lands, they usually hire out as guides or mercenaries.
Recently, a young warlord named Ketmar Ghazi, son of the great Delmar Ghazi, has united two tribes under his banner and created the first permanent Xash settlement in years, Dev Azaloth.
Dwarves:
Dwarves are shorter and stockier than humans and elves, and live slightly longer. They are a race of merchants and artisans. The dwarvish elders do not appreciate the laxity the younger generations display, and constantly seek to take back their homes. The Dwarven Expedition, funded by these elders, is a quest undertaken every few years to do just that.
Character Creation:
Name:
Age:
Race:
Profession/Skillset:
Physical Description (Reference Picture If Possible):
Personality:
MONSTERS:
Algor:
Slow moving alligator-like monsters. They hide in the mud and wait for unsuspecting victims to literally walk into their mouths. They are easily avoided by guides and other people who know where they like to hang out.
Cutterfly:
Fist-sized insects with an angry side. They nest inside trees and attack anyone who comes close. They get their name from the papercut-like wounds they leave on their victims. They are not generally considered lethal (unless encountered in large numbers), but they HURT.
Engol:
Also known as Scamps and Imps. They are humanoid, three foot tall nuisances with gray skin, red eyes, and tiny mouths on their chins. While some Engol are warriors, most prefer to avoid confrontation. They steal from caravans and horde their wealth in their dens, flaunting it on their bodies. Adventurers often raid their dens in search of treasure.
Fargen:
Also known as Dire Wolves. Fargen are slightly larger than the average human, travel in packs, and hunt only things bigger than they are. They are sadistic and highly intelligent. Watch out for these.
P.S. They have spikes.
Manticore:
A feline beast that stalks the trees. Sharp, jagged teeth line its mouth, and it has been known to play games of cat-and-mouse with its prey, herding them into caves and waiting for them to starve before eating them alive. Manticores are large and fast. If you see one and you don't have at least five worthy soldiers behind you, run.
Plate-Shell:
An amphibious herbivore that comes on land during the rare days when the sun shines. They are prized for their delicious meat, and their shells are used by master blacksmiths to reinforce plate armor. If you find a Plate-Shell and you don't think it's too adorable to kill, you can make a lot of money (in exchange for being a mean old poacher).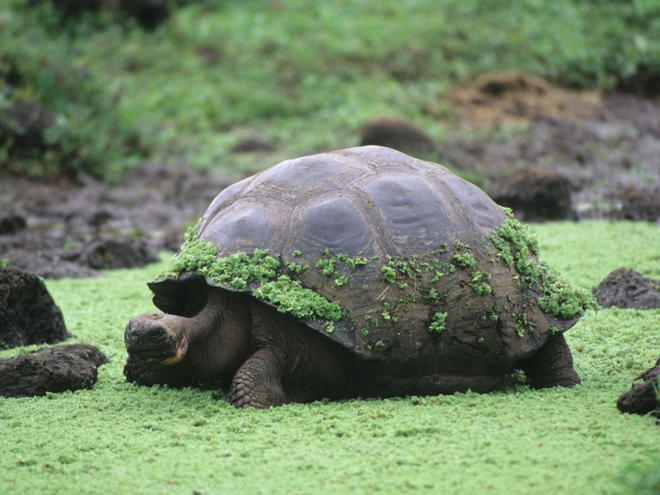 Redcap:
Goblin savages that live in and around the Hornpeak Mountains. They are human sized and slightly stronger. They raid human settlements, killing and skinning their victims to make clothes. Not very intelligent, but they usually have numbers on their sides, and some of their warriors are skilled. Known for their red caps.
Rhaf:
Rock-people that live in the Hornpeak Mountains. They are usually quite docile, but their strange customs are confusing. Many visitors find that they've broken some law or another, and the punishment for breaking Rhaf law is usually death by pummeling. Smart guides tend to steer clear of their villages.
Vansho:
Giant scaled reptiles from the Xash lands. Most Vansho are tamed by the Xash and used as war-mounts, though some scattered pockets of wild Vansho remain.
Something in the rain that takes people away:
Relatively self explanatory. Known to be quite large.
Last edited by Endrak on Mon Feb 24, 2014 1:55 am; edited 1 time in total
_________________
The original Endrak. Slaying demons and heretics since 1994.
Endrak © 2013 Schpitzer & Boschkin, inc. All rights reserved.
Name: Ketmar Ghazi
Age: 26
Race: Xash
Profession/Skillset: Ranger/Warrior
Physical Description (Reference Picture If Possible):
Ketmar is a tall Xash warrior. He wears engraved plate armor when in battle, and prefers hunters leathers otherwise. His eyes are ice blue, flecked with gold, and his hair is black. His voice is soft.
Personality:
Ketmar is a warrior at heart. As a Xash, he was raised on the move, always changing camps depending on the severity of the storms. His only belongings were what he could carry with him. He learned not to develop attachments, as anything could be torn from him without warning, and as such is very reserved. He is, however, known to lose his temper when those around him display what he views as negative personality traits: cowardice, willful ignorance, and unjust prejudice.
Ketmar's ranger training has made him a cautious man with a mind for tactics. As a young ranger, he spent much time across the Hornpeak Mountains, traveling between the human city-states as a guide. It was during this time that he came to dislike humans for their foolish, petty conflicts.
Ketmar exudes a cold aura of authority, and will challenge anyone who dares question his right to lead.
_________________
The original Endrak. Slaying demons and heretics since 1994.
Endrak © 2013 Schpitzer & Boschkin, inc. All rights reserved.
Name: Maeldis
Age:23
Race:Elf
Profession/Skillset: When she was 13 she discovered she could heal the sick and wounded. Didn't matter which race. If someone was ill or badly injured she would heal them. She grew up in Tresser and had lived there for the first 13 years of her life. After she learned how to use her healers gift her Father allowed her to tour other towns. He felt it would bring some peace to the town he sent her to. Under heavy guard of men he trusted to keep his daughter safe. Her Father is the leader of her tribe. He felt it was necessary for her to learn how to protect herself. Especially when traveling to nearby town to heal people. The skill he had her learn was throwing knives that she could hide on various places on her body. As well as one on a black belt with a knife sheath. The knife in that sheath had belonged to her mother. Sadly her mother passed away when she was five years old. Her mothers magic had run out a few years after abandoning the forests. She treasures the knife since it is the only thing her father held onto besides a music box. When Maeldis cannot sleep at night she opens it. Letting the soft tune lull her to sleep.
Personality:
Being a healer Maeldis is kind soul to everyone she meets. Always polite and most of the time knows her place. But if you piss her off run far away. She won't be afraid to throw a knife in your direction. But the knife never hits a person body. Just a nearby object. 
Physical Description (Reference Picture If Possible):



Posts

: 1168


Join date

: 2014-02-05


Age

: 26


Location

: East Coast



(Can I join as a Dwarven couple? Or can we only have 1 main?))

_________________
Loves'n'Hugs
Mrs.KreszentiaBlack

Admin  && Harry Potter Fanatic

AlicesGirl: My Wifie <3
Daughter of Nyx: RL friend and Roleplaying Sister <3
Faurie: My Roleplaying Sister <3
Admin




Posts

: 526


Join date

: 2014-02-04


Age

: 28


Location

: Ontario, Canada



(You can join as a couple.)
_________________
The original Endrak. Slaying demons and heretics since 1994.
Endrak © 2013 Schpitzer & Boschkin, inc. All rights reserved.
((Thanks))

Name: Gimli Khordaldrum
Age: 70 in Dwarf years, (20 in Human Years .. according to Tolkien)
Bio:  Gimli was getting up there in age but he still had many years to go. He was commander of his own group and it was growing and growing by the minute. Many people were happy to join is side. He was one of the more fairer leaders, a lot of people thought he should be harder on his people and to be mean, but what does that gain you. Nothing? Hurt. Pain and made your people afraid of you and that is not what a good ruler was. If you want good fighters, sure you had to have dicipline but not to strip them of everything. Gimli had a wife, 2 sons and a daughter and they all followed him. He loved his wife and kids so very much and he would do anything for them, and he would do anything to make suire of the safety and well being on his followers. Another reason why many people favored him ... he actually gave a F*ck about them.

Name:Oin Khordaldrum
Age: 77 in Dwarf years (23 in human years)
Bio: Loves her husband and her kids very much. Is her husbands second in command and she loves and cares for her followers just a much as he does. Although she can be harder on them than he is they all loved then just the same. They were pretty much just one huge family.

((I hope that is enough for their bios for now, when I have more time or as the story goes I can update it more, but this is all that I could think of for now, I hope it is enough))

_________________
Loves'n'Hugs
Mrs.KreszentiaBlack

Admin  && Harry Potter Fanatic

AlicesGirl: My Wifie <3
Daughter of Nyx: RL friend and Roleplaying Sister <3
Faurie: My Roleplaying Sister <3
Admin




Posts

: 526


Join date

: 2014-02-04


Age

: 28


Location

: Ontario, Canada



This Roleplay Is Now Paused Due To Inactivity
As Stated In Rule 11 All Inactive Roleplays Will Be Paused After 2 Weeks of Inactivity, Closed After 4 Weeks.
Night Owl Cafe Rules wrote:

11. Inactive roleplays will be paused after 2 weeks of inactivity, closed after 4 weeks. If for some reason there are extenuating circumstances preventing you from posting, or if you would like to pause something, please get a hold of one of our staff members for help in this area.

Please Contact Staff For Further Inquiry 
Sorry  For Any Inconvenience
Admin




Posts

: 339


Join date

: 2014-02-04


Age

: 28


Location

: North Bay, Ontario





Similar topics
---
Permissions in this forum:
You
cannot
reply to topics in this forum